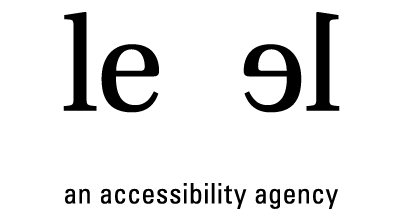 Making the World Accessible One Day at a Time.
Level the Playing Field
What is Level Playing Field? From consultation of design to education and research, learn about everything we can do to make your agency or business accessible to all.
The Minds Behind LPF
The common theme when it comes to Level Playing Field's team of staff members? We're passionate about making our world – and yours – accessible to everyone.
What is Universal Design?
So what exactly is Universal Design and how do we use this concept to help make spaces more accessible for everyone?
Learn more right here.
Removing Barriers.
Making our world as accessible as possible for everyone.
UNIVERSAL DESIGN RECOMMENDATIONS
Level Playing Field reviews, analyzes and provides recommendations and solutions for the built environment.
EDUCATION
Level Playing Field provides education for advocates, architects, builders, designers, engineers, service providers and government agencies.
RESEARCH
Level Playing Field researches user needs, usability of accessible and universally designed products and environments.

News release From: Employment and Social Development Canada Most significant progress for people with disabilities in over 30 years June 20, 2018 | Gatineau, Quebec | Employment and Social Development Canada Today, following the most inclusive and...
read more